Winter 2014 Camp for Girls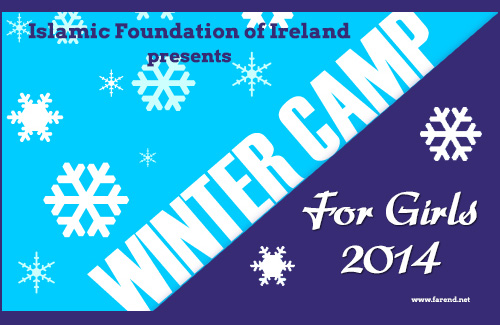 Assaalamualaikum warahmatullahi wabarakatuh
Do you have daughter/sister aged 10 to 18 that would like to join us for our Winter Camp during the Christmas break?
If yes then here is how...
When: on 29th & 30th December 2014
Where & what: First day activity in the mosque, including an overnight stay in the mosque.  The second day on a trip to Funderland in the RDS, Ballsbridge, Dublin 4.
How much: Only €20 for the unlimited rides in funderland and the rest will be paid by IFI.
For more and how to book: Pay €20 to Sr. Nor at 087 297 6050 or Sr. Hanan at 087 661 2020 by 8pm 10 December 14
Hurry as limited places are available!  NOW FULLY BOOKED OUT!