Ramadan 2023/1444 Qur'an competition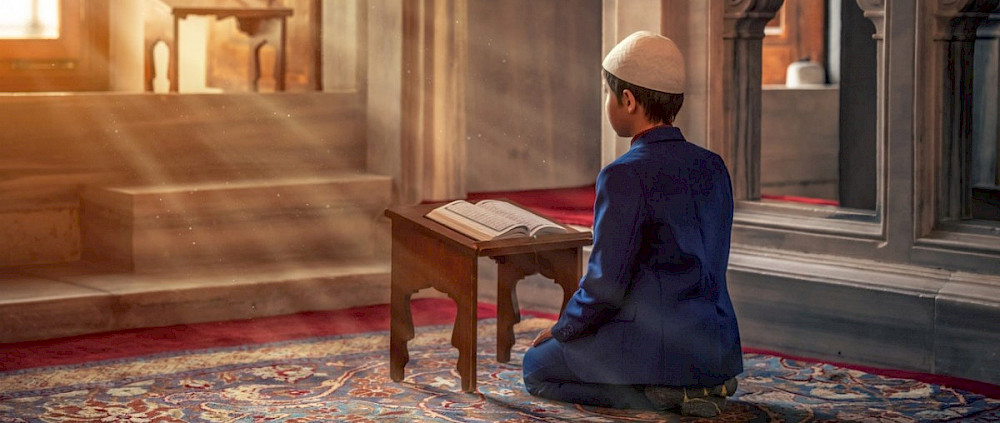 The Islamic Foundation of Ireland is pleased to announce
The Ramadan 2023/1444 Qur'an competition for children and youth (up to 25 years)
The competition consists of eight sections. A contestant can only compete in one section of the competition.
Any person who took part in last year's competition cannot contest in the same section, but in a higher one. Any application that does not meet this condition will not be considered.
Those who wish to take part in the competition must register by Thursday 15 Ramadan 1444 (06/04/2023). You can download the application form or collect it from the IFI office.
The tests will be held on Saturday 16 Ramadan corresponding to 08/04/2022 after Dhuhr prayer at 2:00 pm.
The winners will be announced and the prizes distributed on Sunday 25 Ramadan corresponding to 16/04/2023 after the Dhuhr prayer.

| | | |
| --- | --- | --- |
| No. | Section | Age condition |
| 1 | Half Juzu' 30 of the Qur'an | For competitors aged up to 7 years |
| 2 | Juzu' 30 of the Qur'an | For competitors aged up to 10 years |
| 3 | Juzu' 29 & 30 of the Qur'an | For competitors aged up to 12 years |
| 4 | Juzu' 28, 29 & 30 of the Qur'an. | For competitors aged up to 14 years |
| 5 | The Last 5 Juzu' of the Qur'an | For competitors aged up to 18 years |
| 6 | The Last 10 Juzu' of the Qur'an | For competitors aged up to 25 years |
| 7 | The Last 15 Juzu' of the Qur'an | For competitors aged up to 25 years |
| 8 | The Whole Qur'an | For competitors aged up to 25 years |