The Passing of Sister Rabia Golden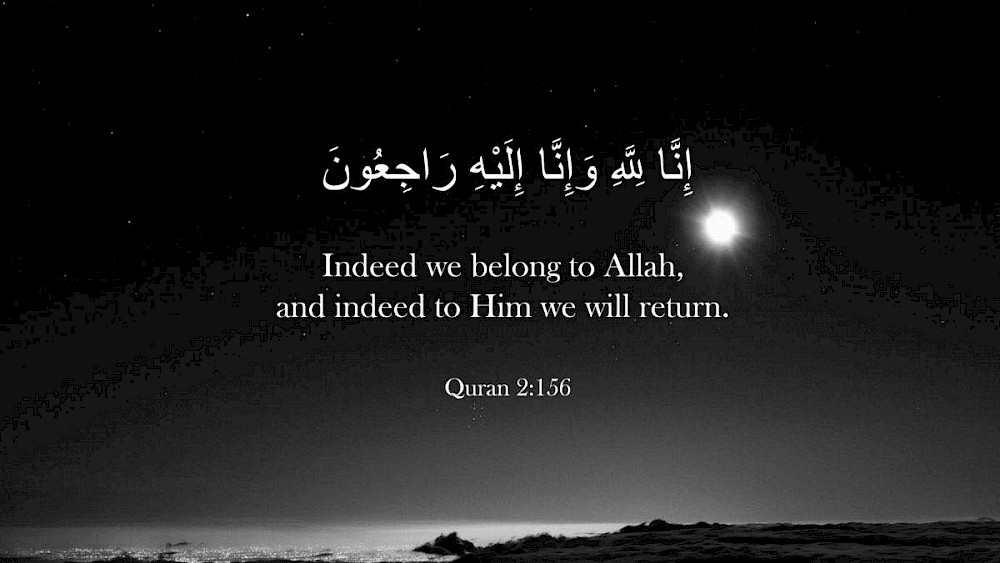 "Surely to Allah we belong and to Him we Shall return" (Qur'an, 2:156)
It is with hearts full of contentment with Allah's decree and with great sadness that, we at the Islamic Foundation of Ireland announce the passing of Sister Rabia (Joanna) Golden, today Friday the 8th of April 2022 before Jumu'ah prayer.
Sr Rabia accepted Islam over forty years ago and over the years has become a prominent member of the community. She spent many years working as a volunteer and held many roles including acting as Women's Co-coordinator at the Islamic Foundation of Ireland and member of the Board of Management of the Muslim National School, Clonskeagh, Dublin 14.
Sr Rabia was active in public relations and on many occasions represented the community on television and radio. She visited secondary schools and colleges to give lectures on many matters relating to Islam and Muslim women's position in society. Sister Rabia's dawah was instrumental in bringing many women to Islam. On many occasions, Sr Rabia took women in need into her own home and assisted them to solve their personal problems or return to their homeland.
The Islamic Foundation of Ireland and the Muslim community in Ireland acknowledge with gratitude her immense contributions to the community.
On behalf of the members of the Islamic Foundation of Ireland and the Muslim community in Ireland, we would like to express our deepest condolences to the family, of Sr Rabia. We ask Allah to grant them patience in their difficult time of loss.
We ask Allah Subanahu wa Ta'ala to accept her contribution and all her good deeds. We ask Allah to grant her Janaatul Firdaus.
إِنَّ لِلهِ ما أَخَذ، وَلَهُ ما أَعْـطـى، وَكُـلُّ شَيءٍ عِنْـدَهُ بِأَجَلٍ مُسَـمَّى فَلْتَصْـبِروا وَلْتَحْـتَسِبوا
Surely, Allah takes what is His, and what He gives is His, and to all things, He has appointed a time ... so have patience in anticipation of Allah's reward.
أَعْظَـمَ اللهُ أَجْـرَكَم، وَأَحْسَـنَ عَـزاءَ كَم، وَغَفَـرَ لِمَـيِّتِكَم.
May Allah magnify your reward, make perfect your bereavement, and forgive your departed.
We are comforted that Rabia has left our world on this blessed day Friday in this blessed month of Ramadan, and we hope that this is, in sha'Allah a sign of husunul-khatimah for her.
The funeral prayer will be held at Dublin Mosque. The date and time will be announced.