Neighbourhood Clean Up Day 2016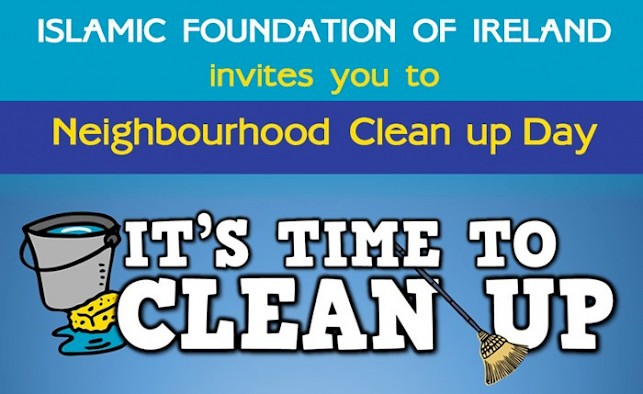 Islamic Foundation of Ireland invites you to the Neighbourhood Clean Up Day 2016 on Monday, 31 Oct 2016 at 10am - come along and help your community look great!
As the Autumn is here and the leaves start to fall...we think it is a good idea to have a neighborhood clean up day as part of our neighborhood project
The clean up is on the Bank holiday Monday so our youth can join as well.  Meet up is at the Dublin Mosque, where you will get the cleaning kit.
For further information and to volunteer email us or call: (01) 4533 242