Mosque's Extension: Ramadan 2018 Appeal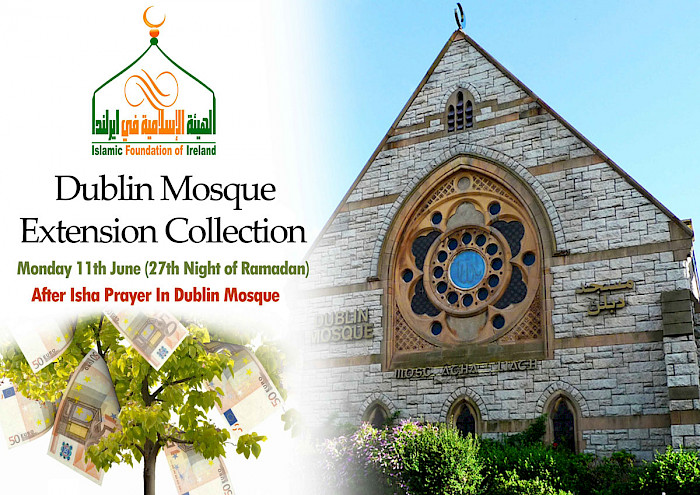 Dear brothers and sisters,
We would like to inform the community that we are collecting for the mosque's extension on Monday, 11 June (27th night of Ramadhan) after the Isha'a prayer.
As we are in the last 10 nights of Ramadhan, our good deeds are multiplied. This extension project is for the benefit of our children and the next generation to come. Please donate generously for this great cause.
The opportunity for you to do this is NOW, in the last 10 days of Ramadan to grab the multiple rewards from Allah inshaAllah
You can also give the charity on behalf of your late mother, father, aunt, uncle or a grandparent as a long-term charity that lasts until the of Day of Judgement (Also known as Waqf).
"Whoever builds a mosque for the sake of Allah even it is like a hole that a sand grouse make to put its eggs in (i.e. very small), Allah will build a house for him in Paradise"
[Ahmad, Ibn Majah, Abu Ya'la and al-Tabarani]
If you are in any position to help us with this project please do, all contribution is highly appreciated.
You can donate in three ways:
Online via Quranic School Masjid Extension project link: https://www.launchgood.com/project/quranic_school_project
By completing the donation form & posting it to the IFI office (need an original signature).
Bringing the money directly to the IFI office.
For more information contact the IFI office.
Jazak Allahu khayran,