International Girls Day 2019
IFI and Amal Youth are delighted to present "International Girls Day" on Saturday 23rd November 2019 from 4pm - 7pm at St Andrews, Community Centre, Dublin 8. It is a day made by our Youth for Youth.
the event is open to all girls from 12 to 18 years of age but to attend, please a parent needs to complete the consent form (to obtain this please call us). Places are limited and are available on the first come - first serve basis only.
To book your place call 089 612 2893 or email amal.hope@outlook.ie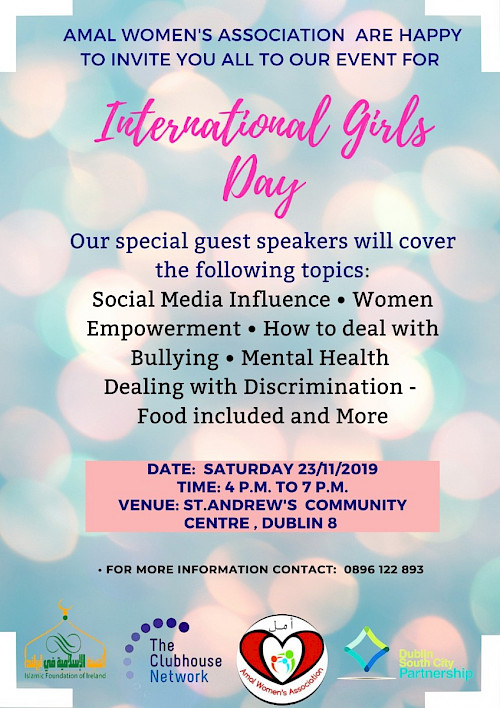 Image credits: freepik.com