International Girl Day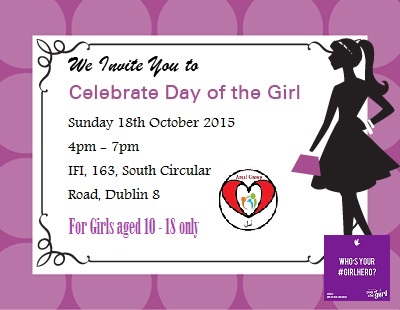 IFI Girls club will mark International Girl Day on the 18th October 2015 from 4 - 7pm and it is suitable for the girls aged 10-18.
On the day as well, the club will choose "the best girl" for the year 2015! If you like to nominate a girl kindly let sister Hanan know and complete the nomination form available here.