IFI Mid-Term Break School Trip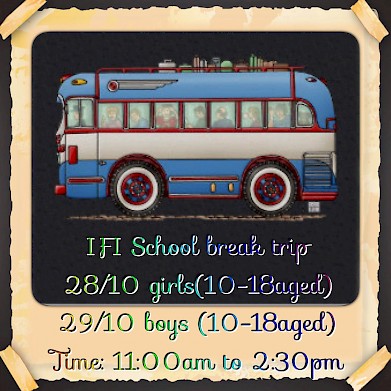 IFI Youth Club is pleased to present Mid-Term Break School trip for boys and girls aged 10-18.  The trip will take place on Wednesday 28 October 2015, from 11am to 2.30pm for girls and on Thursday 29 October 2015 from 11am to 2.30pm for boys.
The trip is to another youth centre in Dublin 8 and there would be activities during the trip while the cost is a minimal fee of €1.
The places are limited so book early by filling the attached form.  For any further queries please feel free to contact either Sr. Nor or Sr. Hanan in the IFI office.