IFI 2015 Winter Camp for Girls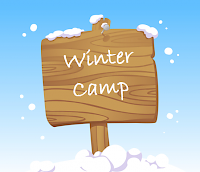 Welcome to Winter Camp 2015 with Islamic Foundation of Ireland (IFI) in collaboration with IFI Women and Amal Group. We plan for a full one and a half day information and fun activities in the mosque which include overnight stay inside the mosque and another half day on a trip to Leisureplex in Blanchardstown.
The day will start by the registration and introduction of the programme on the 29th December at 10.30am sharp (please ensure timely arrival). InshaAllah we will finish on the 30th December at 6pm, arriving at the mosque around 6.30pm and you can come pick your daughter after isha prayer at 7.10pm which we conclude the day.
When?
The camp will take place on 29th & 30th December 2015.
Who can participate?
Girls only aged 10 years to 18 years
How much?
Only €20 for game of Bowling & Quasar in Leisureplex and the rest will be paid by IFI & Amal Group
How to book?
Please read and sign:
A parent to fill the parent consent form and
Pay €20 to secure the place.
Completed form and fee to be given to Sr.Nor or Sr.Hanan in the IFI office by 6pm on Sunday 20th December 2015. For further info email: ifisisters@islaminireland.com
Places are LIMITED so book early to avoid disappointment!