Feedback from Winter Camp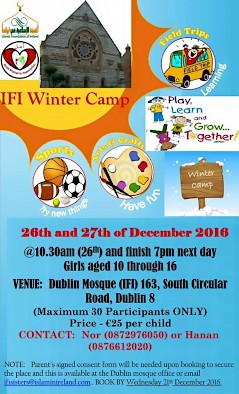 Alhamdulillah the two-day winter camp for the girls with Allah help was very successful. We could not do it without the dedication and passion of all the volunteers who help make it happen and for all the girls that took part in the camp.
Thank you to all volunteers and organisers and sponsors. May Allah reward you for your effort and patience to successfully organise yet another fun and education camp of the year 2016.
For those who participated, we would appreciate if you could take a few minutes and complete and return the feedback form to the IFI office.
We hope to see you again next year inshaAllah.
Barak Allah feekum