IFI Eid ul-Fitr Celebration 2015

Insha'a Allah the Islamic Foundation of Ireland (IFI) is pleased to announce that it will be organising the Eid celebration again this year.
The entrance is FREE and open to ALL! We are looking forward to seeing you ALL there.
Date: Friday 17th July 2015 (subject to change)
Time: 12pm-5pm
Place: The Transport Club, 129A Ruthland Avenue, Crumlin Dublin 12.  For directions please see below (click on the picture to enlarge):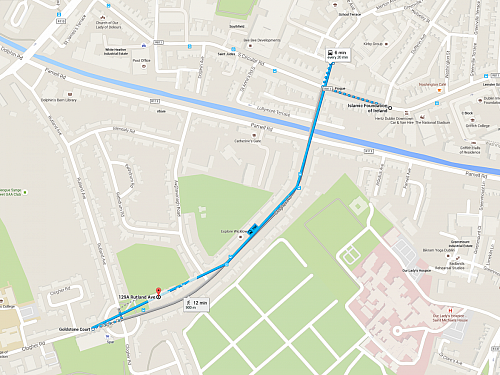 NOTE FOR BUSINESS OWNERS: Please also note we are renting the stall to help with the Eid event expenses and other expenses in the Mosque.  If you interested in selling toys, books, wares, food, drink or Islamic materials on the Eid Celebration please complete the form and email it to Nor at or IFI Admin before Wednesday 8th July 2015 so that we can process the form and send the approval letter. The standard stalls cost €20 and Food Stalls €30 for the day, which need to be paid to IFI by Friday 10th July 2015 (but if you need time let us know). We pray to Allah SWT to put Baraka in your business on the day.
Your contributions is greatly appreciated and may Allah reward you accordingly.