Eid ul-Fitr 2019 Announcement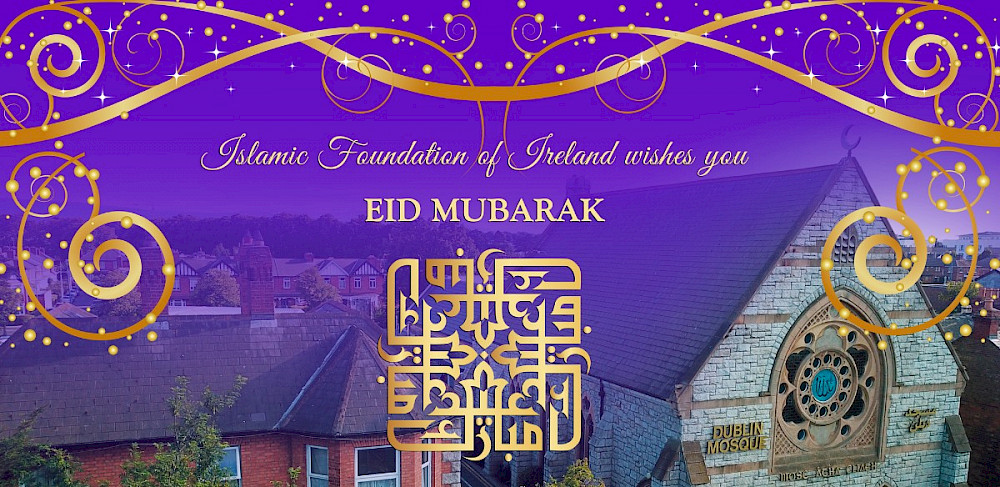 Islamic Foundation of Ireland would like to announce that the day of Eid Al-Fitr for the year 1440H will be Tuesday 4th of June, 2019.
There will be two Eid prayers: the first at 8:30am and the second prayer at 9:30am.
عيدالفطر المبارك
سوف تكون صلاتان للعيد
-الاولى على الساعة 8:30
-و الثانية على الساعة 9:30
Tea, coffee with cakes will be served after the two prayers conclude at 10:30 am.
Parking will be available at the stadium on Eid day.
You have commitments towards your neighbours. A Muslim should not disturb his/her neighbour by e.g. parking vehicles in no parking zones, blocking driveways and footpaths. Please follow the instructions of the Gardai on duty outside the mosque.
The Islamic Foundation of Ireland would like take this opportunity to congratulate the entire Muslim world and the Irish Muslim community on the celebration of Eid ul-Fitr.
For the details of the celebration, please visit here.
Eid Mubarak!