Eid al-Adha 2020
EID MUBARAK
We are delighted to announce that there will be two Eid prayers:
First prayer: 09:00 a.m.
Second prayer: 10:15 a.m.
However, due to the pandemic, there will be no community celebration other than the Eid prayer and sermon which will be held Synge Street GAA Club, 39 Crumlin Road, Dublin 12.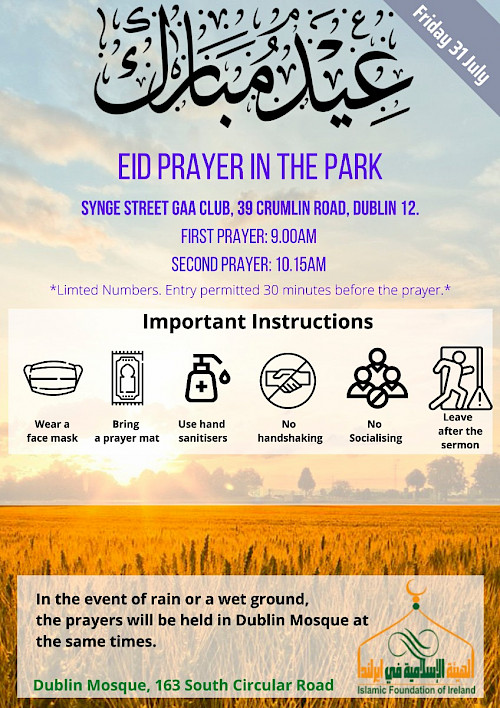 Please observe the following:
Make Wudu at home. There will be no Wudu or toilet facilities
Bring your prayer mat
No close contact, handshaking, embracing each other or socialisation to take place
Do not come to the prayer if you are feeling unwell
Please leave immediately after the prayer and Khubah
Do not bring food, tea/coffee
Your co-operation with the staff and supervisors will be greatly appreciated.
Wishing all safe and blessed Eid!