Crochet Knitting Class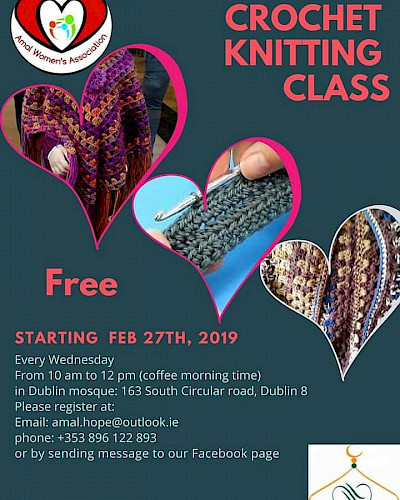 'Assalaam alaikum dear ladies
We have this new crochet knitting class starting on the 27th February 2019, from 10am to 12pm at Dublin Mosque - women area (163, South Circular Road)

Come and join us!
Register your interest by emailing to amal.hope@outlook.ie or text 089 612 2893

Have fun and learn a useful and enjoyable skill - particularly during winter so you have a very nice warm scarf or cloth to wear!

Hope to see you in'sha Allah!