Clean Up Day 2017
Islamic Foundation of Ireland in cooperation with Dublin City Council proudly presents community Clean Up Day 2017 on the Bank Holiday Monday 30th October 2017 from 10 am -2 pm.
This is a very worthwhile project for the entire community and we would like to encourage more young people to participate in this year clean up and bring along their family! 
Please come along on the day and share this with all your friends and family!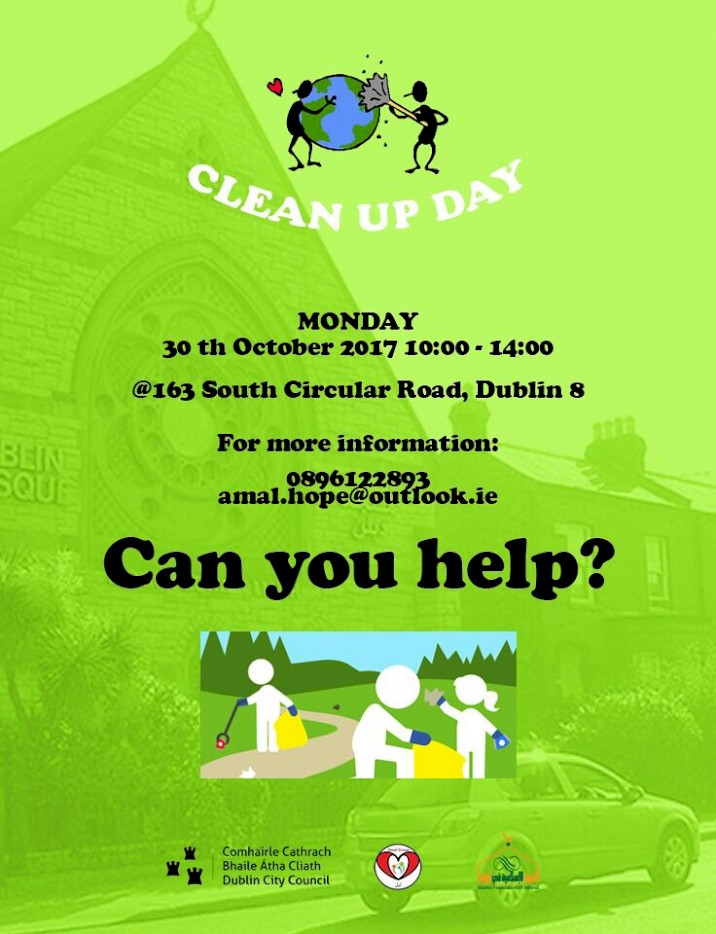 For information and contact details please see the leaflet below.