Umrah 2018/2019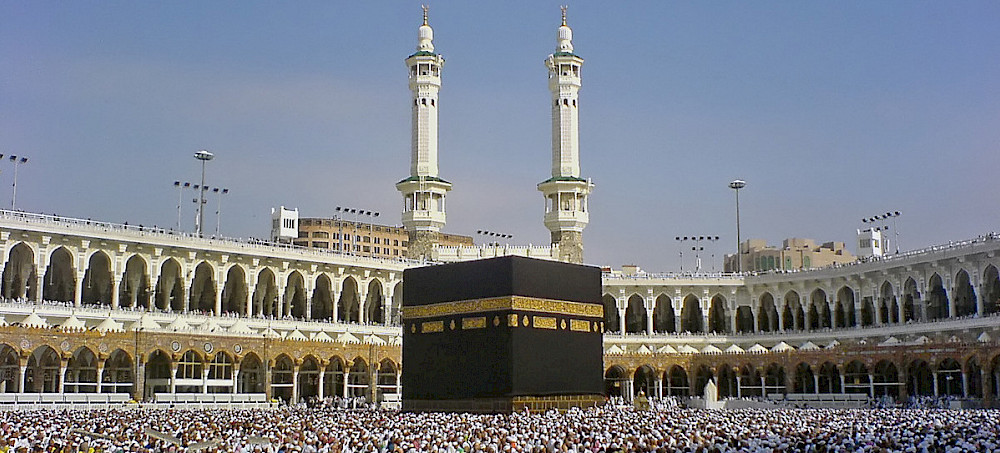 Applications for Umrah Now Being Accepted...
The Islamic Foundation of Ireland is pleased to announce that we are now taking bookings for Umrah for the Umrah season 1440H (2019). We look forward to serving you for all your Umrah needs including tailor-made Umrah packages to suit your budget.
Please Note:
Ramadan Umrah should be requested one month before Ramadan starts (check the website for extra Umrah fees http://umrahfees.com/en/)
We advise that you allow three weeks between receipt of passport at our office and your departure for your visa to be issued.
Meningitis vaccination certificate (Meningococcal Quadrivalent vaccine ACYW 135) you can contact Dr Ismail Said, General Practitioner at 106A South Circular Road Dublin 8, Tel: 01 454 8026 |085 872 4707 | Email:scrgpclinic@gmail.com
Requirements for Umrah Visa
One Umrah application form issued by the Saudi Consulate in Ireland, duly completed and signed by the applicant.
The passport should be valid for at least six (6) months. The passport should have two (2) blank pages facing each other.
Proof of residence in Ireland for more than one year in Ireland for non-EU passport holders.
Copy of Garda registration (GNIB card) for non-EU passport holders - should be valid for three months.
Two (2) recent passport-size photographs. (Background white.)
A valid meningitis vaccination certificate (Meningococcal Quadrivalent vaccine ACYW 135.)
Copy of marriage certificate and birth certificates (for children.)
Proof of address (electricity, gas etc. bill)
Full package including confirmed airline ticket and accommodation in Makkah and Madinah and internal transport.
Job letter and student letter must be signed and stamped by the employee.
PLEASE SEND ALL YOUR QUERIES BY EMAIL TO THE IFI OFFICE.
All Website queries are replied directly by email to the email addresses submitted on the inquiry form and they will not be replied to on the website.
Documents to Download:
Please fill all the forms and sign, where required.